Printed Matter / Shop
Framed Cinderellas.
Signed original collages. View framed: 285 x 225 x 35mm.
Edward H White. Cinderella with watercolour wash, postcard bought at the Smithsonian in 1985
chrome ppc 150x 101mm.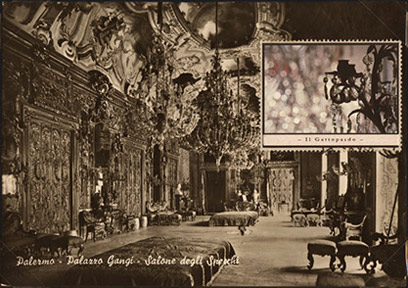 Il Gattopardo. The Palazzo Gangi - a place Giuseppe di Lampedusa would have known well and subsequently used by Visconti for the Ballroom scenes in the film of 'The Leopard'.
The gilt is of a 'faded gold . . . intended to let beauty be seen and cost forgotten'.
rppc ltr unaddressed, undated. 149 x 104mm.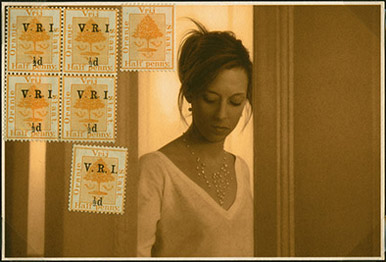 Orange Free State. A stamp that speaks volumes: Colour . . . Freedom . . .
QV overprints mint, digital ppc 23 Brook Street. 139 x 93mm.
Limited Edition Prints.
The following paintings are available as signed limited editions, digitally printed using archival inks and acid free 308 gsm paper.
Each image signed & numbered in edition of 285 copies
Each image sized as per the original watercolour.
Unmounted print: £125 each (plus p+p: £20 per order)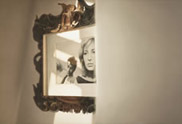 XIII ECLIPSE
Out of stock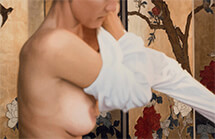 XII APRES-MIDI INDOCHINE
Out of stock